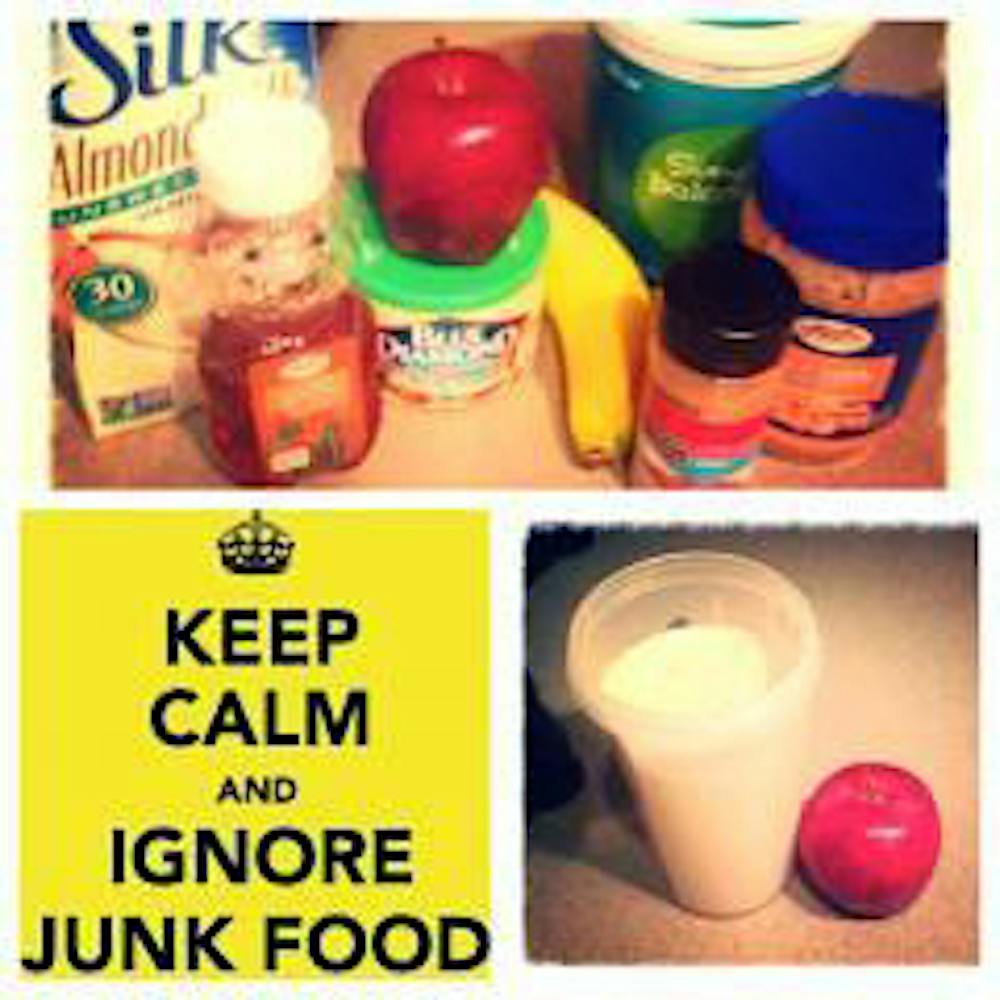 1/2 Cup unsweetened vanilla almond milk
1/2 Cup Non-Fat Greek Yogurt
2 Bananas
2 TBLSP Peanut butter
1/2 TSP Cinnamon
10 Almonds
1 Apple
1 TBLSP Honey
If you want a wake-up-and-go smoothie, this one is perfect. It is great to share or save half for later! All you have to do is measure out all of the ingredients, stick them in a blender, and liquefy. You can either make this in the morning or prep it at night. I've found when prepping it at night that it tends to thicken by morning. All you'll have to do is add a little bit more almond milk in the morning and shake it up. Also, you can fiddle with this recipe. I added pecans because I had them at home. It was a quick-at-hand drink that I just grabbed and drank for breakfast. If you are just making it for you, simply cut the serving sizes in half.
Only 330 Calories per Serving!